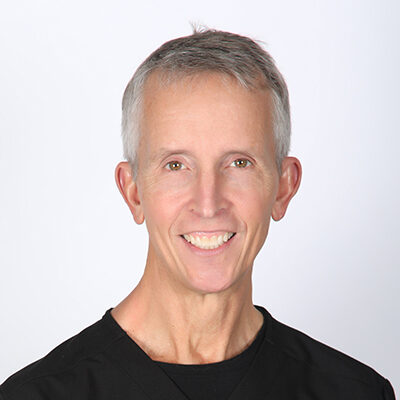 Chiropractor Christopher Connaughty D.C.
Dr. Connaughty learned about chiropractic health care through first-hand experience. Left unable to speak and partially paralyzed by a stroke at only 16, Dr. Connaughty worked his way back to health through intensive speech and physical therapy, and six months of chiropractic care. He then decided to make chiropractic health care his career.
After completing undergraduate training at St. John's University and the University of Minnesota, Dr. Connaughty went on to receive a Doctor of Chiropractic degree from the Palmer College of Chiropractic in Davenport, Iowa.
In 1987, he founded the Connaughty Chiropractic Center in Old Saybrook. Today, he is a member of the Connecticut Chiropractic Association and the American Chiropractic Association.
To provide his patients with the most up-to-date care possible, Dr. Connaughty frequently attends post-graduate seminars, and has completed a three-year program to earn an advanced degree in Industrial and Occupational Health. He also does ergonomic consulting for business and industries.
After nearly 30 years in practice, Dr. Connaughty's continual pursuit of excellence has brought him to Active Release Technique (ART). He is very excited about his certification in ART and the treatment results he is getting with athletes and non-athletes alike.
Dr. Connaughty lives in Niantic with his wife, Dr. Lynn, who is also a chiropractor, and their 4 children; Austin, Daniel, Spencer and Abigail. His two eldest boys are pursuing careers in Chiropractic health care.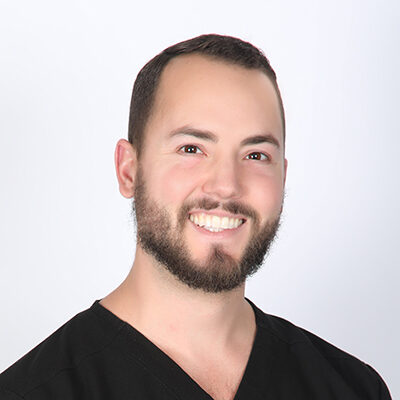 Chiropractor Austin Connaughty D.C.
Dr. Austin was born and raised in Niantic, CT. He completed his undergraduate degree at Fort Lewis College in Durango, Colorado. Dr. Austin then attended Life University in Marietta, Georgia and graduated with his Doctor of Chiropractic degree in 2018. Dr. Austin is part of a large chiropractic family. He is married to a chiropractor; he is the son of two chiropractor parents and has a brother and a cousin that are also chiropractors. 
Before joining Connaughty Chiropractic Center, Dr. Austin practiced in Boulder, Colorado for two years. An avid outdoorsman, Dr. Austin enjoys climbing, mountaineering, and hiking. Dr. Austin is a former competitive USAPL powerlifter who enjoys working with athletes of all types and makes sports performance a priority for his patients.
In addition to his chiropractic degree, Dr. Austin has completed training in developmental rehabilitation through a European professional school called DNS. He has a special interest in prenatal, postpartum, and pediatric chiropractic. Dr. Austin uses developmental rehab to help struggling children progress through their normal developmental movements and positions. Dr. Austin also uses a pregnancy and postpartum specific chiropractic technique (Webster) to help pregnant women balance their pelvic muscles and ligaments around the uterus. This reduces tension in the uterus, helps baby have the most space possible and helps baby find and maintain optimal positioning.
Dr. Austin currently resides in Niantic, CT with his wife Dr. Breanne Coates and their two boys Graham and Leo.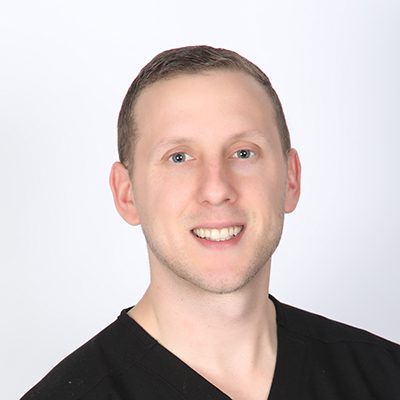 Chiropractor Vincent Cavallaro D.C.
Dr. Vincent Cavallaro attended Logan University in Chesterfield, MO and graduated with high honors in 2014. Upon graduation, he was awarded additional honors for his scholastic accomplishments; Who's Who in American Colleges & Universities (2014) and the Award of Excellence in Radiology & Differential Diagnosis.
Dr. Cavallaro is a sports enthusiast and has a strong interest in golf. He was certified with Titleist Performance Institute, which allowed him to create unique treatment plans for golfers experiencing pain or looking to improve their mechanics. He takes interest in treating all athletes who are looking to perform pain-free to their highest abilities.
In addition, Dr. Cavallaro has several years of experience working in multidisciplinary settings. He has been afforded the opportunity to diversify his clinical portfolio through treating a vast array of conditions, most recently at CT Pain Solutions in Wallingford, CT (Neurology and pain management center).
A vital component of Dr. Cavallaro's success is his drive to better his clinical skills through continuing education. He became certified to provide Acupuncture through continuing education courses facilitated by the University of Bridgeport, Health Sciences Postgraduate Education department.
Through all of his experience, Dr. Cavallaro takes a unique approach for each of his patients, creating customized treatment plans to meet each of their individual goals in living their best, happiest, and pain-free lives.
Dr. Cavallaro was born and raised in Goshen, NY. He currently resides in Stratford, CT with his wife, Jacqueline.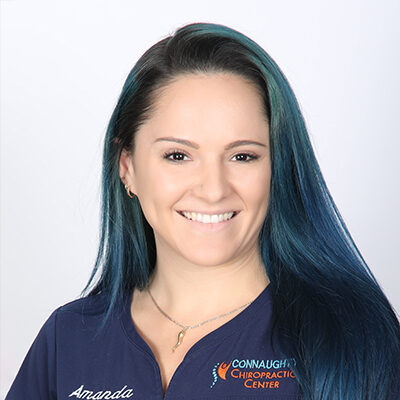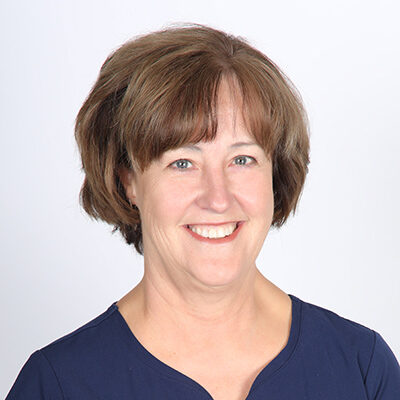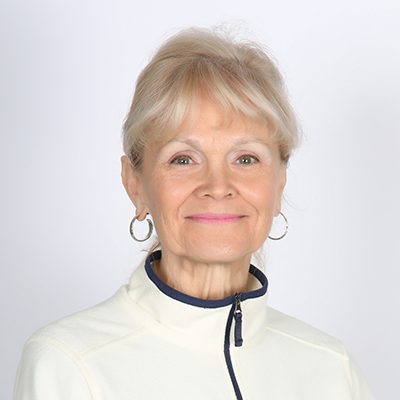 Administrative Support
Karen
CONNAUGHTY CHIROPRACTIC FRIENDLY STAFF

OFFICE HOURS
---
Monday
9:00am - 12:00pm
3:00pm - 6:00pm
---
Tuesday
3:00pm - 6:00pm
---
Wednesday
9:00am - 12:00pm
3:00pm - 6:00pm
---
Thursday
Closed
---
Friday
9:00am - 12:00pm
3:00pm - 6:00pm
---
Saturday
Closed